Our Services
FOR NATIONAL RETAILERS
We provide consultancy to national retailers in areas of pre design consultancy prior to building or leasing an area to look at maximising sale potential and customer attraction rate and impact for the passing customer. In addition, business reviews to look at creating additional sales and better customer experience. Boom's 23 years of experience we provide innovative retail branding, visual merchandising and design that gets measureable business results.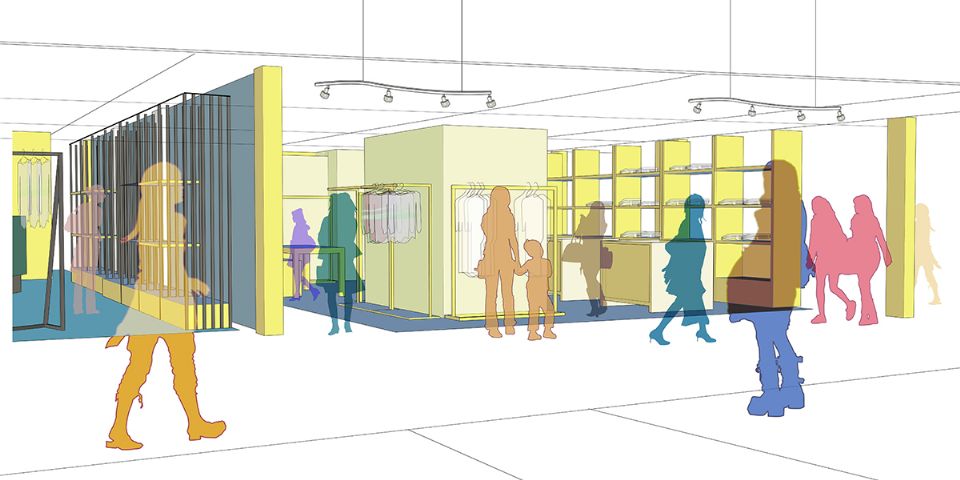 Good visual merchandising is presentation of the product, at its best, in the store — easy to locate, easy to see, easy to select, coordinate or combine with other products, and eventually, easy to purchase.
It means products arranged by category or use, by colour and/or pattern, by price, or any logical combination of the above. Visual merchandising is logical, orderly and takes confusion out of shopping. It creates a sense of harmony and colour-control in the store. It simplifies the on-the floor stock inventory.
By all means add any new "trends", techniques, devices or gimmicks, if you can see them helping to clarify or enhance the visual merchandising.
It is a "science" that is combined with an "art". The "art" is display.
Display is that something extra that helps make the visual merchandising unique, special and more effective. It is what makes your pots and pans, cutlery and candles, dishes and glassware yours and yours alone. It is the "come-on," the lure .
The attraction, the theatrics that lead and keep the shopper focused on the product presentation. It is what leads the shopper into your store and to the product — it explains as it entertains which create sales for the retailer or head office.
List of Services
Mystery Shopping

Predesign Reports

(prior to design)
Once the location has been determined we will review the area, floor plans and provide a written report on how maximise sales and presentation so your store gets off on the right foot. This report is then given to the designer to incorporate into the retail design using sales & VM techniques.

Visual Merchandising Store Reviews

Is your store a visual mess? Full of clutter, product everywhere... don't know where to move? Low sales and struggling. Or do you have a great VM idea or are opening a new store but don't know where to start? We will get you moving in the right visual direction.

Our services include: In store consultation followed up with a VM report, providing solutions to all your VM challenges.

Store Design Suggestions for Sales

Verbal consultancy on how best to present the store to lure customers in and get them to buy.

Strategic Brand Review of Key Stores and Recommendations

PLUS Training in the areas of:
Food merchandising and presentation
Store layout and visual communications
Fashion Merchandising & store layout
Customer buying zones for food